Many of our customers are unaware for the reason behind our distinctive pink skips. For starters, we love the colour. It helps to make us and our brand stand out and bring some colour to the local community. 
The decision for the colour started around our family table. When Nathan decided to start up our family business in skip hire, choosing the skip colour was one of items on the agenda. Our family have, as many have in some way, been touched by cancer. Lorraine suggested that, as pink is the cancer awareness colour, creating a vibrant and unique pink skip shade would be a great way to pay homage to those in our community who have been touched by cancer.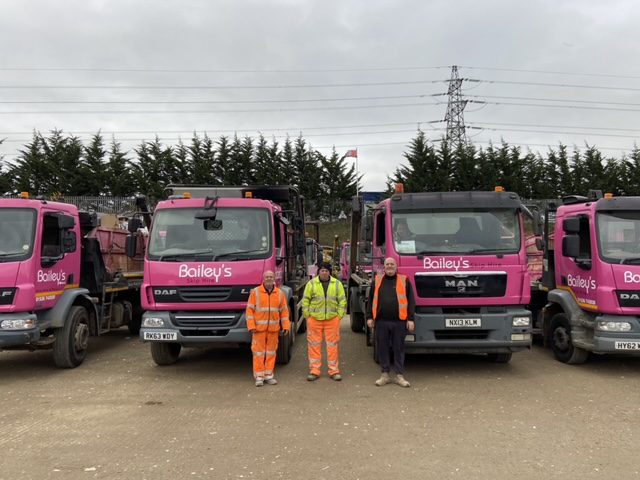 We regularly support local charities and trusts. Lakelands Hospice in Corby is one of the local establishments we support. The hospice brings palliative care for those with cancer, heart failure and other life limiting illnesses. The independent charity receives no NHS or Government funding, and thus relies heavily on support from the people of Corby, and local businesses like ours. We also work closely with Air Ambulance, whose work is crucial in saving lives and rescuing endangered individuals from hard to reach areas. Despite the value of their public service, they receive no funding from the government, relying heavily on local donations. We have teamed up with the Warwickshire and Northamptonshire Air Ambulance branch on their new clothing recycling scheme. They collect unwanted clothing and sell it onto textile traders to raise funds for the charity. We contribute to this cause by distributing the textile bags with our skips, so our customers can clear out their wardrobes and support a worthy cause. Working with Air Ambulance has combined our desire to promote sustainable practices and support a valuable and crucial local charity. 
Our Commitment to Recycling
Our commitment to recycling and promoting a greener world is not only reflected in our charity support but our own practices. We recycle around 97% of the waste we collect each month, which averages at 70,000 tonnes of waste that is diverted away from landfill sites. Regardless of the waste type, we have a method for recycling it, in-house or outsourced. For the aggregate waste collected in our Builders Skips, we ensure total waste circulation, treating and processing the waste to be sold back to the community as recycled aggregate.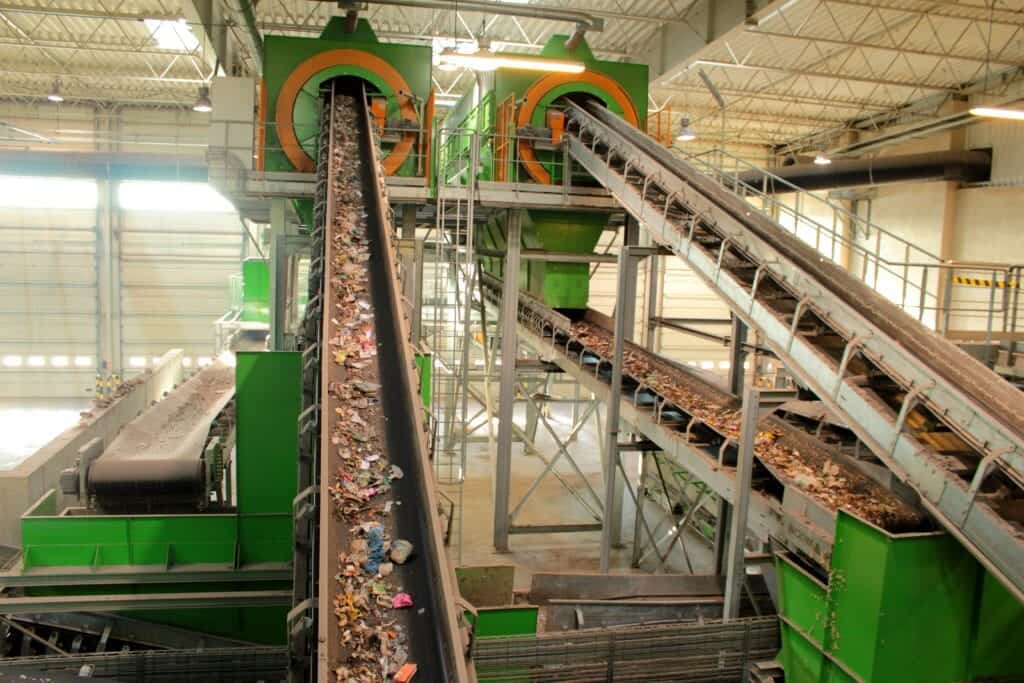 Our pink skips represent our identity as a company who give back. We wear pink with pride,  spreading some colour throughout the community.