The right skip for the right place 
35 yard skip for super sized loads
Get A Great Deal On Bailey's 35 Yard Skip Hire In Northamptonshire
Our 35 cubic yard roll on roll off skip is the second largest in our huge range of skip sizes. These waste industrial RORO skips are perfect for holding a large volume of commercial waste and recyclables. Our team can offer you a competitive quote for free on our 35 yard large scale skip hire.
The skip can hold huge amounts of waste and of varying materials. This includes cardboard, paper, wood, metals, and plastics. These can be collected both mixed or in designated waste streams. We also offer compactor skips to help reduce the volume of your waste and cut down on collections.
Please call our customer service if you are looking to hire a skip, or find out more about which size of skip you need. Our friendly team can also help you obtain a council permit for your skip hire, if you need to place your 35 yard skip on public property. This makes the skip hire process quick and easy for your business, leaving the waste to our team.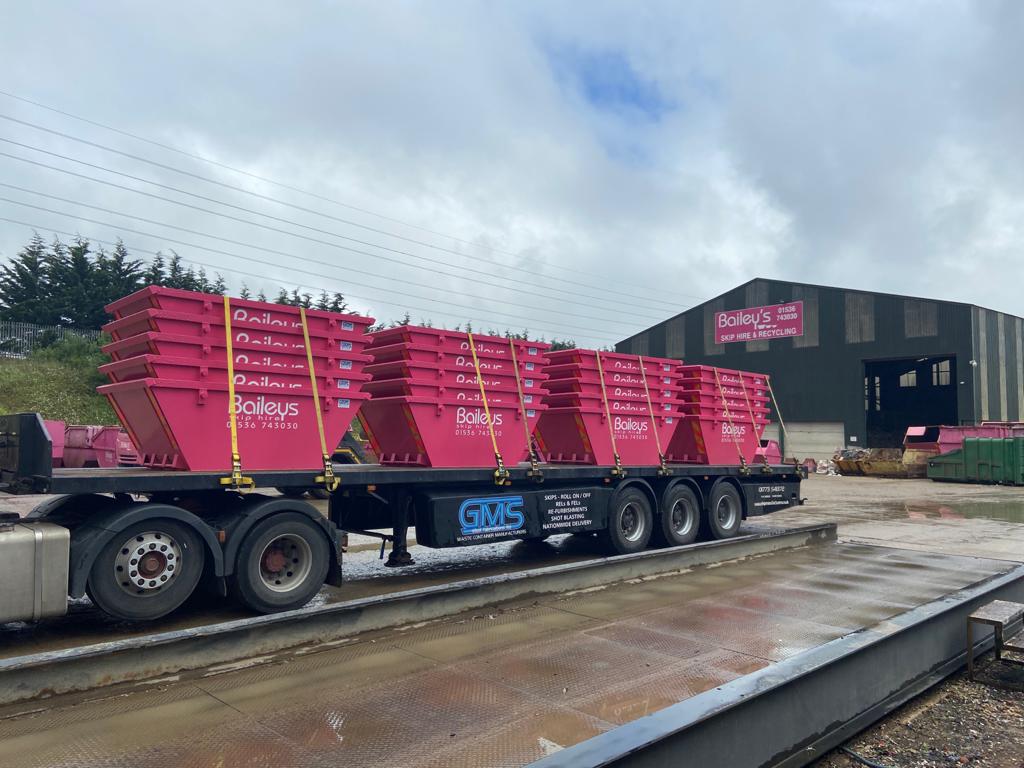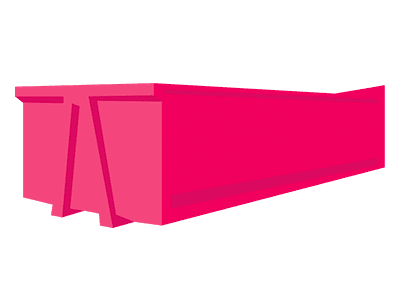 Capacity: 35 cubic yards (26.9 cubic metres)
Height: 7' (2.1 metres)
Length: 20′ (6.1 metres)
Width: 7′ 9″ (2.4 metres)
Holds approximately 400 bin bags
Leading company in the recycling and waste sector
98% Customer Satisfaction Rate
24 hour fast collection service
Bailey's Skip Hire and Recycling
We provide waste management and recycling services.
Our 35 yard Skip Hire Service
If you are looking to hire a skip to collect your commercial waste, Bailey's Skip Hire and Recycling is the solution. We provide competitive prices and flexible collections to ensure that we provide the best waste management service in Northamptonshire.
Collecting your waste is only half the job, however. Here at Bailey's we value ethical and compliant waste treatment. Therefore, after we collect the waste in your 35 yard skip, we will also treat and recycle it. Each year, 97% of the waste we collect from our clients is recycled. This works out as over 70,000 tonnes of waste diverted away from the landfill.
For your business, working with a compliant and ethical waste management company can help improve your business' public image. Acknowledging how your business' waste impacts the environment demonstrates to potential clients that you care about your Corporate Social Responsibility (CSR). This grabs the attention of customers and attracts new buyers.
If you are looking for a reliable and efficient 35 yard skip hire service, choose Bailey's Skip Hire and Recycling. We will have your skip delivered quickly and all of its contents recycled where possible.