Baileys Skip Hire and Recycling are a total waste management service, responsible for collecting, treating, and recycling waste across the Northamptonshire Area. We pride ourselves on our ethical and compliant waste disposal, recycling over 97% of the waste we collect each year. If you are wondering how we recycle your waste, here is a step by step of our process.
The first stage in our recycling process is to take the waste of your hands! We provide both mixed and segregated skips for all your waste needs, ranging from 2 cubic yards, up to 40 cubic yards. Whatever the job at hand, we have a skip size perfect for the occasion. Our team of ADR certified drivers will collect your waste, as and when suits your schedule. We even offer same day skip delivery and collection. The waste is picked up from your property, and taken to the Bailey's Skip Hire and Recycling base.
For those who opt for our mixed waste skips, the next step is segregating the waste. A large, mechanical picker will remove large waste items to be recycled. These waste items include cardboard, carpet, wood, and large plastic pieces. The smaller waste items are delivered to our Materials Recycling Facility, where the mixed waste is sorted into separate material streams.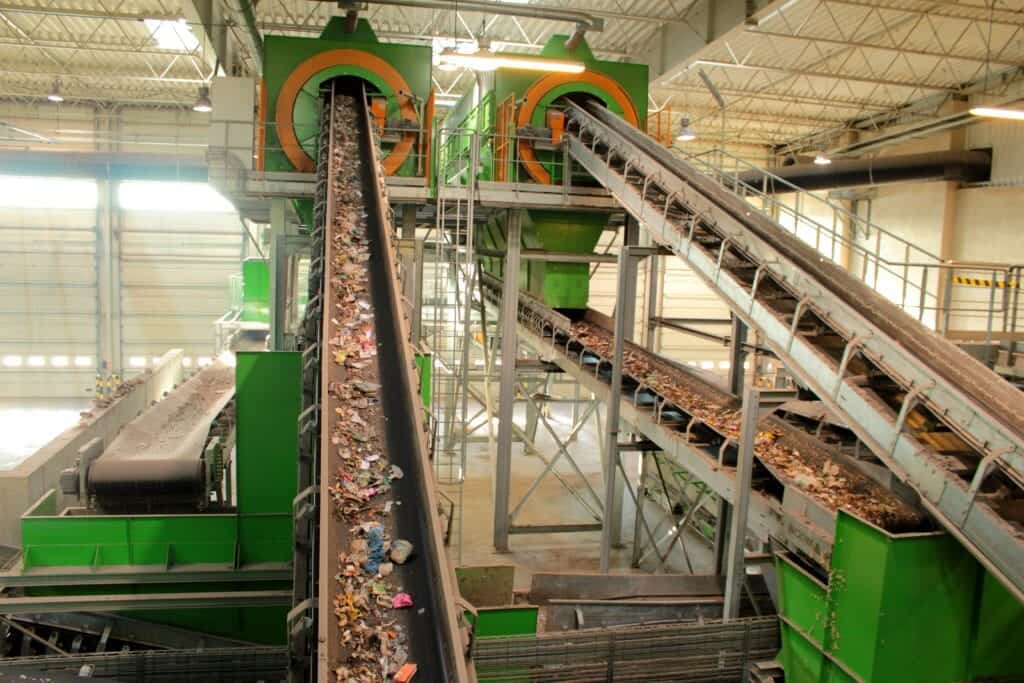 The facility sorts through items such as paper, smaller cardboard, plastic bottles, aluminium cans, and aggregates.
By the end of this process, we have segregated streams for each waste type. From here, each waste type takes on a different recycling journey.
Treating and Recycling Your Waste
Our wood waste is placed in a powerful shredder, where it breaks the wood down into chunks and sawdust. We sell this chipped wood on, depending on its size, as animal bedding or BioMass fuel.
Cardboard waste is placed into a baling machine, binding the waste into tight, compact bundles. The bales create more efficient and cost-effective transportation to their next location; paper mills. In these mills, the cardboard is taken apart and de-inked and cleaned. This cleaning focuses on removing any foreign objects such as tape, staples, and plastic from the cardboard. The cardboard is then boiled and pulled, forming a pulp and breaking down the fibres. This pulp laid and dried to form paper sheets, which are wound into large reels. This recycled paper is then ready for redistribution, either in its raw form or to be turned into other paper products.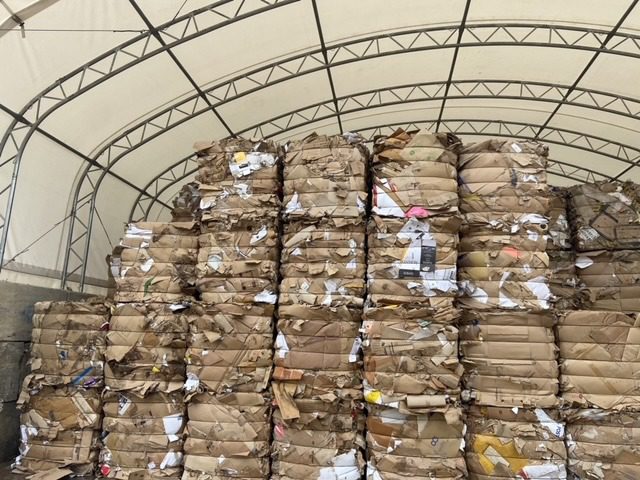 Plastic waste is segregated into its different plastic types, and each type is put through a baler, compacting the waste into bundles. These bales are then sent to plastic recycling companies who break down the plastic and create new, recycled products.
Our metal waste is segregated again into its different element compositions, such as iron, copper, and aluminium. Then, each metal waste stream is sent to metal reprocessors, where it is broken down and transformed into new metal products.
We offer circular waste management of our collected aggregates, which include asphalt, gravel, sand, and crushed stone. Collected in our 6 cubic yard and 8 cubic yard builders skips, the aggregate is filtered and cleaned at our MRF centres. We then sort the recycled aggregate, specifically the 6f2 unbound, coarse recycled aggregate, into containers. We then sell our recycled aggregate back to construction and builders companies to be reused. With only ¼ of the UK's aggregate in circulation being recycled, we are proud of our contribution to reducing the demand for virgin aggregate.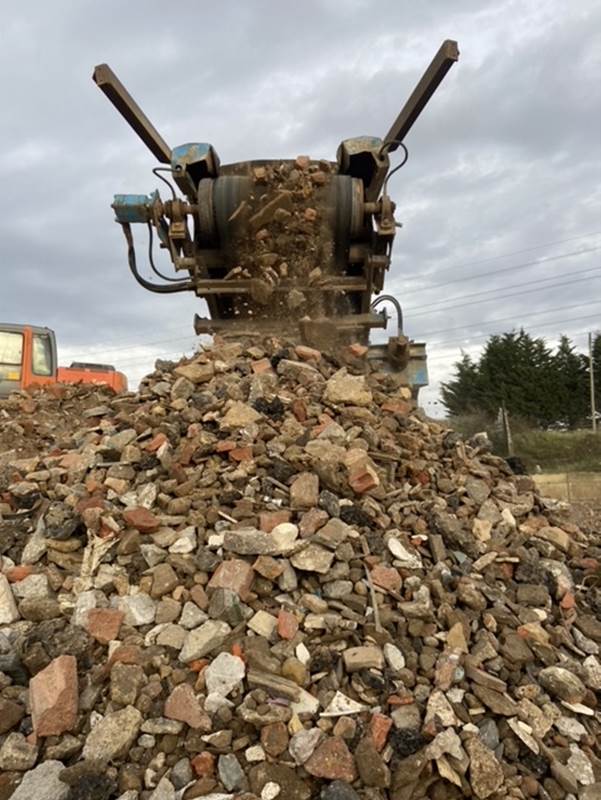 The residual waste that remains after segregating and treating each waste type is not forgotten about. This supposed end-of-life waste is converted into Refuse Derived Fuel (RDF), serving as an energy source for power plants. We ensure environmentally sound solutions for even the trickiest waste types.
Recycle Your Waste With Baileys
Disposing of your waste sustainably is easy with Bailey's Skip Hire. Your only job is to place your waste in the skip, we'll take care of the rest. Recycling your waste helps reduce your business' or household's carbon footprint and helps promote a greener world. Contact our amazing customer service team for a quote, or more information on our skip hire service. Reach us via phone on 01536743030, or fill out a contact form today.