Bailey's Skip Hire and Recycling
CHEAP SKIPS NORTHAMPTONSHIRE
- SKIP HIRE NEAR ME
Over 70,000 tonnes of waste recycled annually
98% Customer Satisfaction Rate
Reliable and fast collection service
This will keep you up to date with the latest offers or promotions from Bailey's Skip Hire & Recycling. Please note we only send out one eshot per month so will not bombard you.
AFFORDABLE AND RELIABLE SKIP HIRE COMPANY IN NORTHAMPTONSHIRE
Bailey's Skip Hire and Recycling Ltd provides a fast, friendly and affordable skip hire service to households and businesses throughout Corby, Kettering, Wellingborough, Market Harborough, Oundle, Rushden and the surrounding areas in Northamptonshire.
Bailey's Skip Hire can provide a range of different size skips to suit your requirements, whether domestic or commercial. So, if you are having a spring clean, building an extension, clearing your garden or having a new bathroom fitted, we can provide the skip you require. If you are completing an industrial project, we also have huge roll on roll off skips available up to 40 yards.
If you need your skip on public land, a grass verge or any other form of council property, you will first need to obtain a skip permit, which we will arrange for you through the local council. Our Corby, Wellingborough and Kettering skip hire including surrounding areas is recognised with affordable skips from a professional team.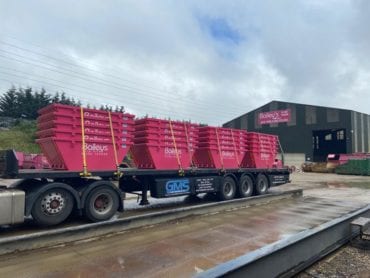 We offer a massive range of skip sizes to suit any situation. From compact mini skips to larger heavy duty models, you're sure to find the perfect skip.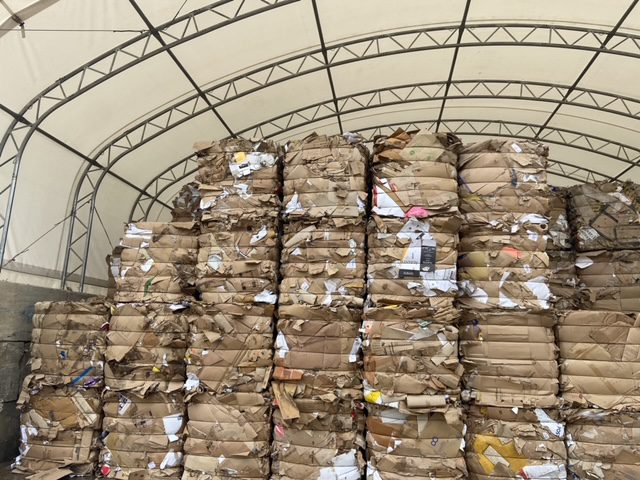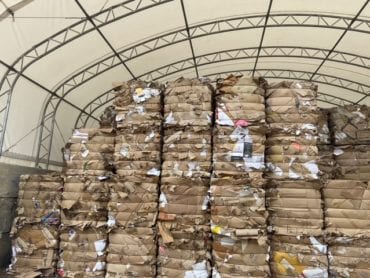 We provide quick and reliable commercial waste disposal and recycling solutions in Northamptonshire and the surrounding areas.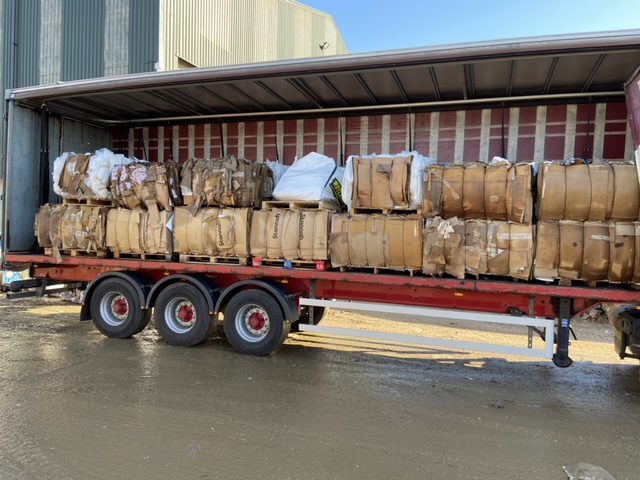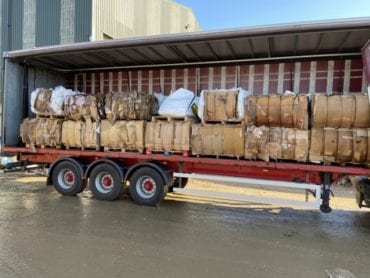 Our skips can clear all types of waste for a variety of needs. Fly Tipping Removal, Warehouse Clearance, and Site Clearance are all services we specialise in.
Bailey's Skip Hire and Recycling
We provide waste management and recycling services.
The Skip Hire Northampton Service
Professional and Cheap Skip Hire Northamptonshire
The team at Bailey's Skip Hire and Recycling is here to take the hassle out of hiring a skip. You won't need to worry about the waste for very long with our Northampton pick-up and delivery services.
We can even contact the relevant local authorities to obtain a permit, allowing you to place a skip on public property. This is usually needed for builders skips or domestic homes with limited space. Choose from our huge range of products, starting at 2-yard skips all the way up to 40 yards for skips in the Northampton area.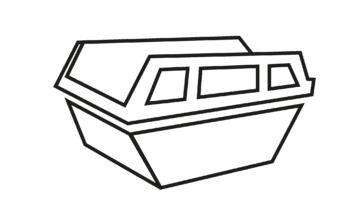 Skip Hire
Heavy duty skips for demanding jobs
Commercial Waste
Efficient and reliable recycling services
Commodities
We recycle a wide range of materials including paper, cardboard and plastic
Site Clearances
Quick and efficient service
Aggregates
We sell aggregates at competitive prices
Cardboard
Compliant and quick collection and disposal
A Family Business That Cares
When you hire a skip from Bailey's Skip Hire and Recycling, you will always enjoy the personal service you would expect from a local family-run business. With over 20 years of experience in skip hire and waste management services, you can count on us for incredible customer service.
Our skip hire in Kettering, Northampton, Corby and surrounding includes great skip hire prices. Whether you are looking for a 12 yard skip for your home, or a larger container for a commercial project, we have you covered.
Our customers love our local skip hire service with quick deliveries. You can also rest assured that all of the waste placed in the skip bin is recycled. Book your skip online now and benefit from our cheap skip hire service.
Bailey's Skip Hire and Recycling
We provide waste management and recycling services.
Most frequent questions and answers
Simply take a look at the sizes of skips we provide and request a quote via our website. If you are unsure on what you are looking for, give us a call on 01536 743030 and we will be happy to help.
We have a huge variety of skips to suit a range of projects, which you can view here.  Depending on your requirements, you can choose between open or closed skips. Alternatively, contact us directly and we can assist you with finding the perfect skip.
Once you have chosen your skip, we will send over a quote and payment will be taken at the time of the order. Our friendly team accepts most major credit cards and are able to take this payment over the phone. You can find our skip prices here.
We can deliver your skip on a day that is convenient to you! This keeps your project on track with minimal disruption and we can deliver with short turnarounds.
Unfortunately, we cannot give exact times on when your skip will arrive. However, on request we are able to call you when on route to your property or site.
We are unable to give you an exact time that your skip will arrive. As above, if you require more detail we can simply contact you when the skip is on the way.
You will need a skip permit if you are placing your skip on public land or the highway; but don't worry, we can take care of obtaining the permit for you. If you are placing the skip on private land, a skip permit won't be needed. The maximum duration for a permit is 7 days.
You can place the skip on private or public land. You will also need cones, signs and lights to make sure it is easily visible to ensure safety. We can obtain your permit for you on public land, however some local councils require you to apply for the permit.
We recommend to all of our customers to place down boards for their skips to be placed onto, especially on soft tarmac or resin driveways. We don't accept damage to driveways due to the nature of the work.
The standard skip hire length is 7 days, however we can alter this to suit your requirements. If the skip is placed on public land, the maximum length is 7 days. If the skip needs to remain longer, then the rental charge will be applied.
Yes! At Bailey's Skip Hire, the waste that we collect will all be recycled where possible. We pride ourselves on our near 100% recycling rate and diverting waste from landfill. Any end-of-life waste is also converted into energy, reinforcing our ethos of being an environmentally-friendly business.
The price of your skip hire will depend on your chosen skip size. You can find the options that we provide here.