Skip Prices Across The Northamptonshire Area
Affordable Skip Size Prices For Northampton Households and Businesses
All Skip Hire Costs for mixed waste 7 day skip hire on private property
Why Choose Us As Your
Local Skip Hire Company
We offer affordable prices for a huge variety of products. This ranges from mini & midi skips to industrial roll off skip hire. Whatever types of waste you are looking to dispose of during your projects, our smaller skips and larger skips can home a range of household rubbish and commercial waste.
As a skip hire company dedicated to diverting waste from landfills, our skip hire services include the waste disposal and recycling of any items where possible. This may include cardboard, plastic, metals, wood or garden waste. Our team will let you know the prohibited items in our containers. When comparing quotes our affordable prices are second to none with not only waste removal but full recycling of materials.
Ensuring a smooth skip hire process in all areas, we are even able to obtain skip hire permits for you from the local council. Skip permits are needed when there is the placement of a container on public land, which could be from a skip or a hippobag (bin bags). If you need to exceed the 7 days, then additional fees will be applied. 
We will let you know of any restricted items if applicable to the type of skip you hire. Our hire service even offers open, enclosed or lockable skips for both private land and public roads.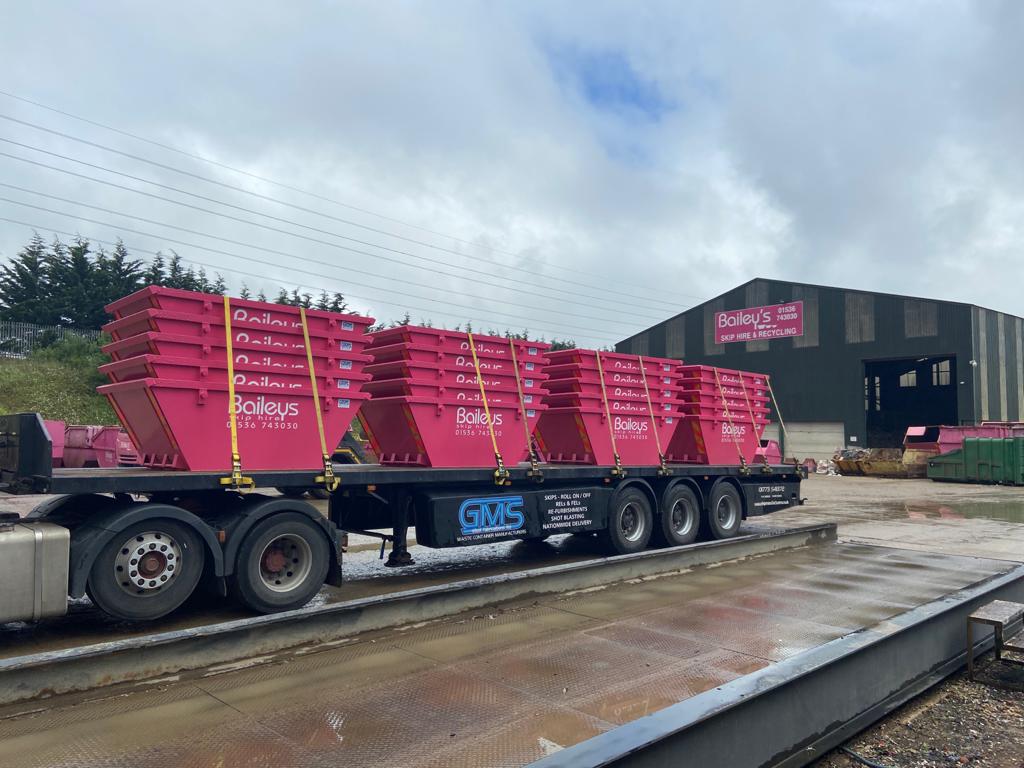 Leading company in the recycling and waste sector
98% Customer Satisfaction Rate
24 hour fast collection service
97% percent recovery rate
The Benefits Of Hiring A Skip
Hiring a skip for your project not only speeds up work, but also creates a safe and efficient space. These containers can help assist with storing waste, whilst ensuring that materials are collected easily and disposed of appropriately. This not only saves you time and stress, but also saves money disposing of waste yourself and transporting materials to disposal facilities.
Another cost-saving aspect is the ability to choose the appropriate skip size for your needs. Skip sizes can vary, ranging from small mini-skips to large roll-on roll-off containers. By selecting the right size, you avoid paying for unused space, optimising the cost of the service.
Small skips are great for assisting with house clearances and garden clearances. These skip sizes are often used for domestic use and are popular amongst households across Northamptonshire. Whilst our large skips may be found at building projects, for commercial use, or for large site clearances.
For businesses generating large amounts of waste, hiring a skip may lead to cost savings in terms of labor and productivity. Employees can focus on their core tasks instead of spending time on waste management, leading to increased efficiency and potentially higher revenues.
Affordable Local Skip Hire Prices Across Northamptonshire
With such great costs for hiring skips, we can have your project underway quickly and efficiently. Whether you are looking for a mini 2-yard skip, large 14-yard skip or a huge roll on roll off container, we have you covered!
Get in touch with our friendly team if you want to find out how the costs vary and we can have your quote sent over for your sized skip in no time. Our cheap skip hire service is leading the way across the Corby and Northamptonshire area for households and businesses.
Please note, our team can also assist you with the best size skip for your project if you are unsure about weight limits and capacities. We also provide commercial recycling services that provide businesses with an efficient and sustainable process for waste disposal. You can book a collection when contacting our team and ensure waste is recycled where possible. This will help to boost your business's green credentials whilst diverting large volumes of waste from landfill sites.