20 yard skip hire
Northamptonshire Area
The right skip for the right place 
The biggest skips for the biggest jobs
Heavy duty 20 yard roll on roll off skips in Northamptonshire
Construction sites, factory clear outs and shop refurbishments can generate a huge amount of waste. The heavy duty roll on roll off 20 yard skip size makes even the biggest waste removal jobs a breeze.
Our family-run independent skip hire company has worked with a diverse range of contractors throughout Northamptonshire for many years. With our huge roro skips, you can dispose of construction waste and manage commercial projects easily. The size of the skip holds a capacity of 15.3 cubic metres, enabling it to hold large amounts of waste.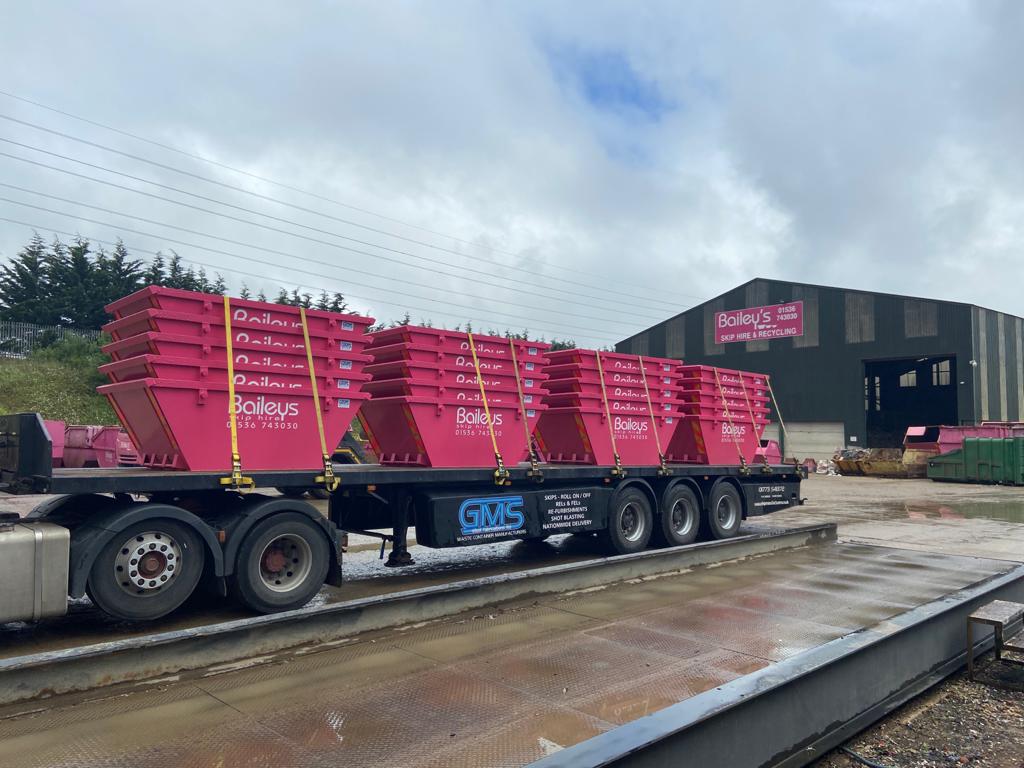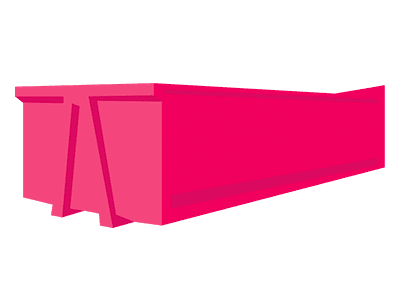 Capacity: 20 cubic yards (15.3 cubic metres)
Height: 4′ 3″ (1.3 metres)
Length: 20′ (6.1 metres)
Width: 7′ 9″ (2.4 metres)
Leading company in the recycling and waste sector
98% Customer Satisfaction Rate
24 hour fast collection service
Bailey's Skip Hire and Recycling
We provide waste management and recycling services.
Our 20 yard Skip Hire Service
Hiring a 20-yard skip is ideal for large commercial, construction and industrial sites that produce substantial amounts of bulky waste. The skip cost will vary depending on your location, however, hiring a skip with us offers the best value.
Once the skip is collected, the waste is then transported to our recycling facilities. The materials are then separated, sorted and recycled effectively. This allows you to work in an environmentally friendly manner, and increase recycling rates across your business. Our skip hire company prides itself on our commitment to diverting waste from landfill and reducing our client's carbon footprints.
Please note, the container can take most types of waste, except certain prohibited items including hazardous, asbestos, chemical and electrical waste.
The Benefits Of using our
20 yard skip hire service
When it comes to managing waste efficiently, our 20-yard skip hire service offers huge benefits. Designed to handle substantial amounts of waste, these skips eliminate the need for multiple trips to the recycling centre or landfill, saving you both time and money. Based right here in Northamptonshire, we understand the local community's needs and strive to offer a service that's not only effective but also eco-friendly.
One of the most notable advantages of our 20-yard skip is its capacity. The size is perfect for accommodating large items like significant quantities of construction waste, such as plastics, wood, and metal. This is particularly beneficial for commercial projects and larger industrial sites, where waste can accumulate quickly.
Additionally, the spaciousness of our 20-yard skip makes it easier to dispose of waste in a manner that's organised and convenient, allowing for easier recycling and less environmental impact.
Book Your 20 yard skip today
Get in touch with our team today to book your 20 yard skip delivery. You can also call us to find out more about our range of skip sizes and waste management services. Call 01536743030 or email info@baileysskiphire.co.uk to learn more. Our friendly team are on hand to answer any questions you may have.