Bailey's Skip Hire and Recycling provide a total, circular waste management service; we collect, sort, treat, and recycle your waste. A part of our recycling is done in-house, and we wish to invest and grow this area of our business. As the recycling industry continues to grow and hold a significant and important place in the current economy, we strive to grow with it. 
Our Investment in Recycling Machinery
In the recent months, we have invested in a number of new recycling machinery, to bolster our success in diverting your waste away from landfills. We have invested in an operational plant, new balers and shredders, and a number of sorting and processing machines. Our investment and expansion has enabled us to become leaders in the Northamptonshire recycling market. We are able to recycle around 97% of the waste we collect each year, ensuring minimal contribution to landfill sites.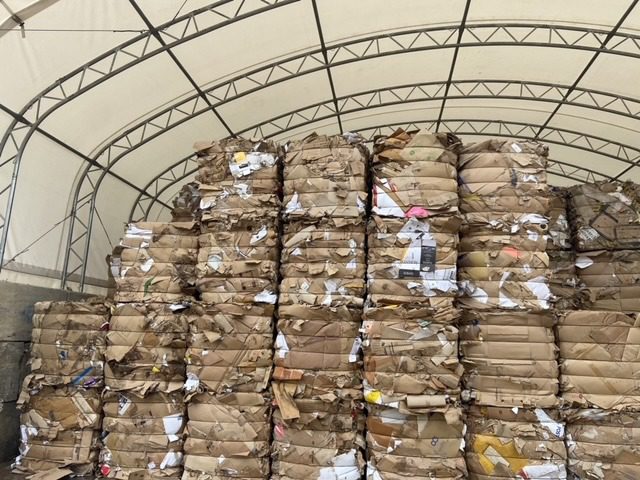 Our most significant development in our recycling process has been our growing impact in cardboard recycling over the past year. Each week, we are processing around 500 tonnes of cardboard, compared to only 50 tonnes in 2019. This has been due to our investment in more, and higher quality baling and sorting equipment. This investment has allowed us to provide efficient and reliable commercial recycling for companies across the county, and beyond.
Investing in new machinery has helped our business grow significantly, expanding our capabilities to provide services for all types of business and domestic clients. Investment is the key for going the extra mile in the waste and recycling industry.