Air Ambulance are responsible for saving lives every day. Their team will rescue those in need from hard to access areas, and their critical care cars ensure that those injured can receive emergency hospital care 24/7.
However, despite Air Ambulance's value in saving and protecting the population, they receive no funding from the government. They rely heavily on community and business donations, and profits from their shops.
Clothing Recycling Scheme
In a new method to raise money for the charity, and to practice sustainability, Air Ambulance launched a scheme in 2020 that issued the general public with clothing banks. Clothing, shoes, and old materials fill these banks. Air Ambulance then collects the unwanted clothing and sells them on to raise funds for the charity. This is either in the form of new items for their charity shops, or selling end-of-life clothing on to textile recyclers. These funds help the charity continue to run day-to-day. The money raised in the scheme will help save lives.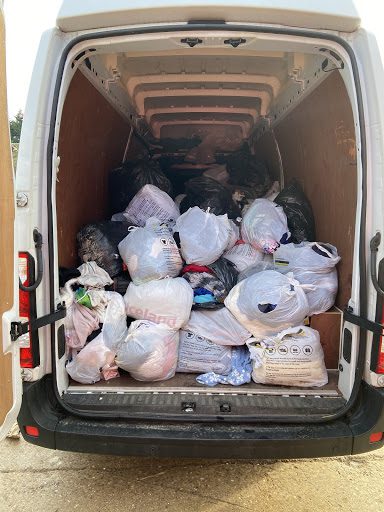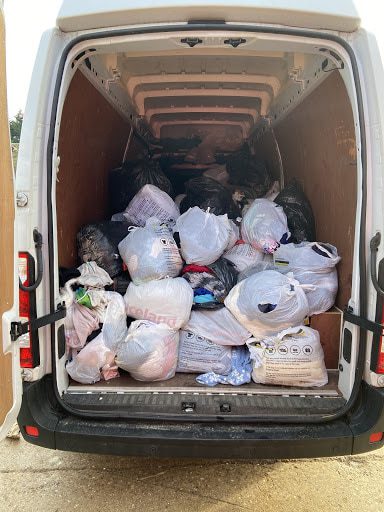 Our Work With Air Ambulance
The clothing recycling scheme has been hugely successful, and here at Bailey's we wanted to propel the scheme further and increase funds for this valuable charity. We joined forces with Air Ambulance, who kitted us with hundreds of textile bags used to collect old clothing. With each skip, we also included these textile bags, which customers could fill up, taking old clothes off their hands, and supporting a worthy charity.
After receiving our first collection of Air Ambulance textile bags in January, our amazing customers accumulated a tonne of clothing and textiles for the scheme. That is 1 tonne of waste that has been diverted away from the landfill, and in theory around £1000 raised for their shops.
As 2021 progresses, and the lockdown restrictions *hopefully* begin to ease, we hope to reach even more customers and collect more clothing for Air Ambulance.